Cape Cod's Most Experienced Wedding DJ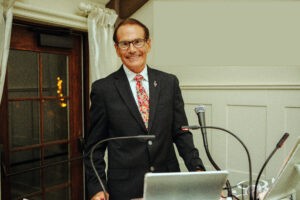 Tommy is a DJ who listens.
Lots of FUN, without trying to be the center of attention.
A wedding DJ who will listen to your wishes, playing the songs you want. (What could be better, especially honoring your "do not play" list:)
Vast knowledge of every type of music from classic to current. Find your songs with Tommy's searchable music database
.
Offers update music lists of the top and current party and wedding songs of the year which couples can access through his planner.
Downloadable Top Party & Wedding Song ideas.


Happy Coonamessett Inn Bride

Honors your do not play list, i.e. "The Chicken Dance".
Offers you an extensive online wedding planner that makes your planning easy and fun; designed with years of experience working with couples who pay attention to every detail of their wedding.
Pays attention to managing your wedding details, especially your music requests.Knows how to make your day flow well and be fun. – Tip: keep it simple.
Talented at energizing your dance floors for every type of crowd – Impossible to learn this skill in a book.
 
communication skills- Returning emails and calls promptly.
Skilled at playing music at softer volume when appropriate, such as dinner, and louder to energize the dance floor when time is right. All based on years of experience and great instincts.
Familiar with, and highly recommended by, every premier wedding venue on Cape Cod.
Friendly approach and works really well with families.